In general, when we think about spices, we always do it from a gastronomic point of view, as part of recipes that in one way or another imply an ingestion of them. But since not everything in this life is eating, here we leave you with some uses and applications of herbs and spices that will undoubtedly be very interesting for you.
Relieve redness and skin irritations
Redness and irritation of the skin can have many causes, such as shaving, excessive exposure to the sun, local rubbing due to practicing a certain sport, or even that on a walk in the forest the nettles have caused us " caressed "the skin
Whether this is your case, or if the cause of this irritation is excessive exposure to the sun, there are some very simple and natural remedies that will help alleviate skin discomfort.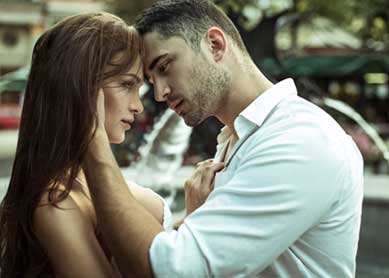 Refreshing compress
If your boy is very effusive, and likes to sport a nice beard (or just shaves infrequently), it is very possible that after receiving his attentions, your skin will be quite irritated and reddened.
Whether this is your case, or if the cause of this irritation is excessive exposure to the sun, there are some very simple and natural remedies that will help alleviate skin discomfort.
A very interesting option is to prepare an infusion loaded with chamomile and green tea, let it cool and apply it as a compress to the affected part. You can also use it simply to moisten the skin or even mix it with some moisturizer.
Cream or face mask
Another alternative that will undoubtedly be interesting to alleviate skin discomfort is to prepare a smooth cream of oatmeal, chamomile and green tea. To do this, we proceed as in the previous case, preparing a cup well loaded with green tea and chamomile. Then, it will be enough to mix in a kitchen robot or a powerful mixer a few tablespoons of oat flakes (in addition to its moisturizing properties it will act as an emulsifier), a tablespoon of honey and the infusion that we have previously prepared, trying to play with the quantities, that we have a more or less thick layer, that we can easily spread over the skin.
(If you surprise your partner with a facial massage with this mask, we assure you that they will soon be ready to get red again).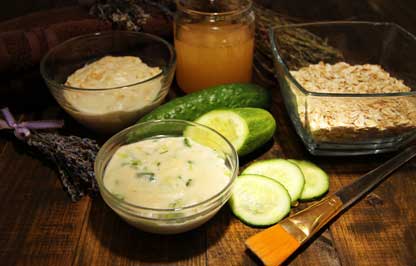 Natural scrubs
A homemade cream that works very well as an exfoliant, is one that is prepared based on honey, turmeric, cinnamon and lemon peel. To prepare it, we will grate the skin of several lemons, and let it dry, either on kitchen paper or directly in the air -we can speed up the process with a very gentle dryer-. Then we crush the peel in a mixer, and mix it with a stream of olive oil, a spoon of turmeric and another of cinnamon. This last mixture, better to do by hand, not with the mixer.
Cellulite cream
Another very powerful cream is the one we can prepare with ground black pepper, using oatmeal and honey or oil as a base. We will apply it to the skin giving gentle circular massages. This cream with ground pepper serves to activate circulation and at the same time, due to its rough texture, acts as a good exfoliant.
After applying that cream, you can use it to soothe or refresh the skin with the refreshing compress as indicated above.
The nail in the mouth
Clove has a substance, eugenol, which is a mild natural anesthetic that can help alleviate toothache. In addition, the antiseptic properties of the clove eliminate bacteria that accumulate on the teeth and around the gums, making it an effective remedy for halitosis (it does not mask bad breath, as other menthol products can, but it does disappear by eliminating the bacteria that cause bad breath).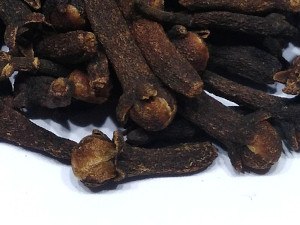 Important: it is necessary to distinguish between bad breath caused in the mouth, and bad breath that arises from the stomach, and that can be due to multiple factors. And of course we must not forget that bad breath can also be an indicator of some underlying disease, infection, etc.
To apply it you can choose to chew it or apply it to prepare a mixture of water, bicarbonate and ground cloves with which to rinse. You can add some mint to give it a fresh touch.
How long should I have it in my mouth?
If you have chosen to chew it, then do that, put two or three nails in your mouth, chew it and have a good time all over your mouth. You are not likely to last long, word, if you have chosen to rinse, two or three minutes a couple of times a day would be enough.
Garlic, the great antibacterial
One of the most humble and common products in our kitchen, it is also one of the substances with the greatest antibacterial power, garlic. Therefore, it is very suitable for curing certain infections caused by bacteria and fungi.

For acne, which are nothing but small bacterial infections, you can rub a cut garlic clove over the pimples (not bleeding). For the treatment of athlete's foot, you can prepare a plaster of garlic and oil and apply it between the fingers and affected areas. Another option is to dip your foot for a while in a basin of hot water where you will have added plenty of crushed garlic with a good amount of salt. Repeat the operation for several days, and keep the foot as dry as possible.
Insect repellents
Laurel acts as a repellent for many insects. You can put a couple of leaves in your pot of rice or flour to avoid the appearance of parasites.
Rosemary and basil are other powerful insect repellents. Its smell is annoying for flies and mosquitoes, so placing these plants in the windows and accesses keeps these annoying insects away.
And if it is ants, it seems that they are not amused to find ground pepper in their paths or access roads to your home. Also a mixture of vinegar with 50% water is effective, although its smell can also be annoying to us.
Keep in mind that, depending on the use for which you are going to use the spices, you can even use those that have already lost aroma and that are not attractive for consumption (remember that spices do not usually expire, but are losing aroma and color to be tasteless).
If you know of any trick or use of spices that has worked for you, please do not hesitate to send it to us and we will publish it in a next compilation that we are preparing ( opinion@1001especias.com ).
Your comment has been sent successfully. Thanks for comment!
Leave a Comment
Facebook comments