Spice precautions during breastfeeding
We have already talked a lot about the benefits of spices for our body, but during a critical period such as breastfeeding, what spices should we avoid ?.
Spices and lactation
Taking advantage of the fact that the week of August 1 to 7 is World Breastfeeding Week (World Breastfeeding Week - WFW), we want to dedicate an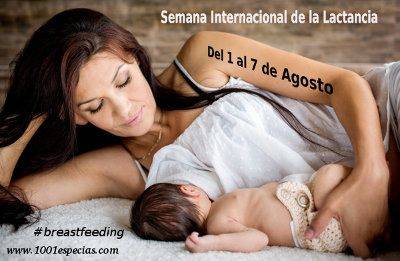 article to comment on the impact or incidence that spices may have during breastfeeding, without a doubt one of the most important stages of every child .
Without a doubt, everything we eat affects the taste of breast milk, and spices, due to their many intense aromas, are more likely to alter the taste of breast milk. But as we always like to say, the best solution is usually to apply common sense and avoid falling into unnecessary alarms.
Let's think that in countries like India, Mexico, Ethiopia, etc. where the use of spices and especially spicy is practically a religion, few are the mothers who wonder whether or not they should avoid spicy, since they do not perceive any risk or danger in consuming something so daily and that both children and Adults. Therefore, nursing mothers in these countries continue consuming spicy, as we can do with any other food.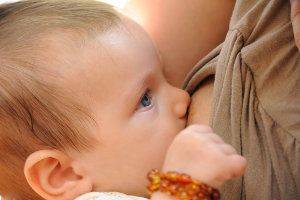 That is to say, if we are used to eating a type of food, even if they are garlic, our baby will have known this flavor through the placenta, and then through the milk, so it will not result in an odor or unknown but familiar flavor. In fact, the best way to make sure a baby eats fruit is for the mother to eat a lot of fruit during pregnancy and breastfeeding.
Regarding the maturity or not of the stomach of the babies to digest or tolerate certain foods, precisely by breastfeeding them we are passing our intestinal flora, helping said maturation. In general, a baby whose mother regularly consumes spicy food will be more or less prepared to eat them, while spicy baby can cause stomach pain, diarrhea and even vomiting.
Be careful with mint and sage
Within the world of spices and herbs, you should be careful with both sage and mint, as they apparently interfere with milk production (but without alarms, an occasional infusion shouldn't be a problem either). And of course, caution with all those herbal products such as essences, oils or pills, especially when consumed for therapeutic purposes. In this case, it is best to always consult the doctor.
And again, and we will never tire of repeating it, common sense. If a food, whatever it is, we believe produces rejection or gases or any other unwanted symptom in our child, obviously we should limit or even eliminate its intake. But the most important thing for a good lactation, take it easy, very relaxed and enjoy those intimate moments with your little ones to the fullest, milk like yours, there is no other like it!!.
Your comment has been sent successfully. Thanks for comment!
Leave a Comment
Facebook comments