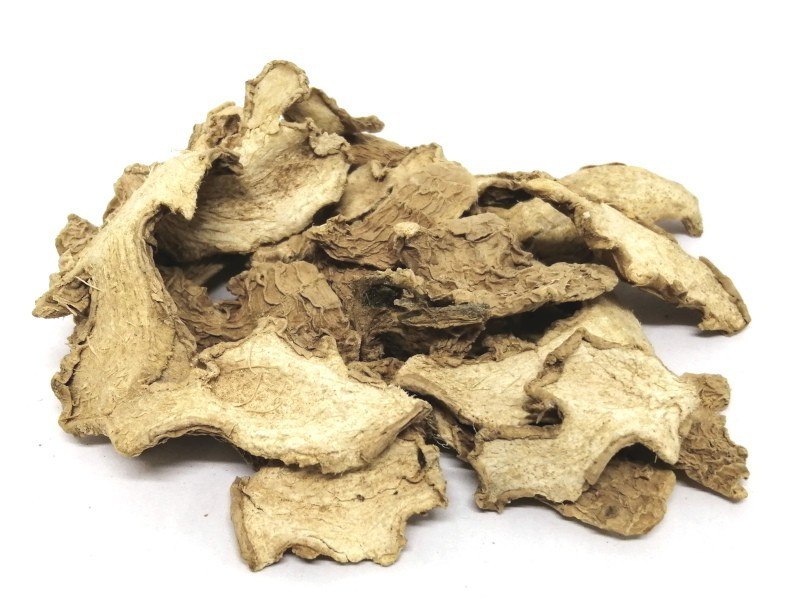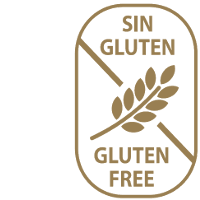  
Origin and history of ginger
Coming from Southeast Asia, although now grown throughout the world, ginger ( zingiber officinale ) is undoubtedly one of the roots most used both in cooking and as a natural remedy. It has been known for thousands of years, and is one of those "domesticated" plants that no longer exist in the wild.
While it is difficult to find out when it began to be used in China and India (today the world's largest producer), its use in the West is evidence of the Roman era, in its trade with India. This is then interrupted until Marco Polo reopens the spice route.
With the arrival of Europeans (led by Spaniards and Portuguese) to America, it is beginning to grow successfully in the Caribbean.
Characteristics and uses of ginger
Of ocher color and with a characteristic aroma, its flavor is slightly citric and with a very particular pungent touch. It can be used both dried and fresh, and both ground or powdered as whole or in pieces. And of course it is an essential ingredient in curries and other masalas.
In the kitchen
Its uses are as diverse as we can imagine: in the kitchen it is used both in salads and sauces, and all kinds of savory dishes. In baking, especially in the Anglo-Saxon world, it is at least as important as Ceylon cinnamon. Also its freshness (and its amount of water, if used fresh) encourages shakes and various creams.

And of course as a natural remedy, either infusion -mixed with honey or other herbs-, plasters, throat candies, etc.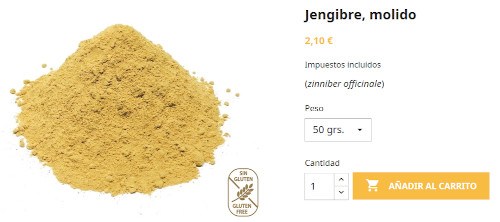 Remember that if you want to buy already ground ginger, you can always find it on our website:



You can read more about ginger in this article of our blog:
Information on allergens (Directive 2003/89 / EC and Regulation EU 1169/2011):
Allergen
Does it contain?

1.-

Cereals containing gluten and derived products (wheat, rye, barley , oats, spelled, kamut or their hybrid varieties)

N

td>

2.-

Shellfish or shellfish-based products

td>

N

td>

3.-

Eggs and egg-based products

td>

N

td>

4.-

Fish and fish-based products

td>

N

td>

5.-

Peanuts and peanut-based products

td>

N

td>

6.-

Soy and soy products

td>

N

td>

7.-

Milk and its derivatives, including lactose

< / td>

N

td>

8.-

Nuts (almonds, hazelnuts, walnut nuts, cashews , pecans, para chestnuts, pistachios, pine nuts, macadamia nuts, Australian walnuts or derived products)

N

td>

9.-

Celery and derived products

N

td>

10.-

Mustard and derived products

N

td>

11.-

Sesame seeds and products based on sesame seeds span>

N

td>

12.-

Sulphurous anhydride and sulphites in concentrations greater than 10 mg / kg or 10mg / L expressed as SO₂.

N

td>

13.-

Lupins and lupine-based products

td>

N

td>

14.-

Mollusks and shellfish products

td>

N

td>
* S: Contains as an ingredient. C: It may contain traces. N: Does not contain.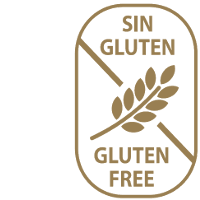 16 other products in the same category: