International Yoga Day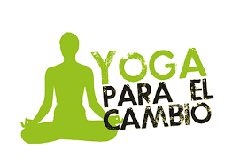 Yoga for Change
The NGO Semilla para el Cambio organizes on the occasion of Día Internacional del Yoga and in collaboration with the publication YogaEnRed a series of collective meditation actions included in the collective action "Yoga para el Cambio" and to which they have joined large number of Yoga centers.


This initiative seeks, in addition to raising funds for the actions carried out by the NGO in the city of Varanasi (India), to bring us a much-needed way of living and thinking in this crazy world.
This is the complete list of centers adhered to this initiative.