Do you have spices at home that have been with your family for several generations, and have you finally decided to part with them? Or at least you are clear that you are not going to use them for cooking? Well here we leave you some ideas on how to take advantage of them, and at the same time, have a very pleasant time.
First good news. Spices do not expire. That is, they deteriorate, losing aroma and color (the paprika usually goes from a deep red to a dull brown, with less flavor than a refined flour), that is, even if you eat them, they will not sit badly on you. Well, that is, if you have some "historic" spices at home or that you have bought in a supermarket, and have decided to renovate, let's see what you think of these ideas before throwing them away: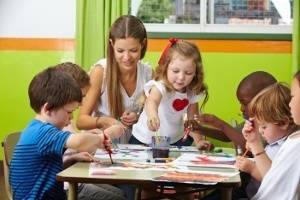 Painting with spices
One of the most fun crafts you can do at home is to use spices as a coloring, to paint your own pictures. If you have children, they will certainly enjoy a lot.
You can use almost any spice, although some are especially appreciated: turmeric will give you a beautiful yellow color. You can get red from paprika or red curry, green from parsley or tarragon (turned into powder), in brown we have cumin, cinnamon, or something darker, cloves, etc.
In addition to the colors, think that you will also be playing with the textures and smells. For example, you can draw an onion that in addition to looking like an onion, smells like one, simply using ground onion.
It will be a complete organoleptic-visual experience. In addition to being beautiful, you will be left with a very aromatic painting.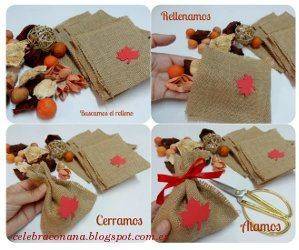 Sachets of spices
Some spices such as thyme, oregano, cloves, cinnamon, etc. They are ideal for flavoring and neutralizing unpleasant odors in cabinets, bathrooms, etc. Just put them in cloth bags and place them wherever you want.
To make the bags, we leave you a very complete tutorial that Ana offers us in her great blog, Celebra con Ana And it will help you if you are not very clear how to do them, or if you just want to get some interesting ideas.
A tip, remember that heat serves to enhance the aroma of spices, so before putting them in the bags, and to reactivate their aromas somewhat, you can toast them (the ideal is to use an iron skillet) over a fire very smooth, without oil.
Insect repellents
Ants and other insects are very bothered by the intense smell of some spices such as curry, ground cloves, pepper, etc. Just sprinkle your usual passing places with spices to keep them at bay. Obviously, the stronger the smell of spices, the more effective it will be, but their sensitivity to odors is also much higher than ours.
A tip, if the access point chosen by the ants to access your house is the terrace, find a place to put the spices where it cannot fall or rain.
Cinnamon as a fungicide
If you have a plant, and you see that the fungi are attacking it, infuse the cinnamon in water and put it in a sprayer (strain the water before, to avoid that it gets stuck) and spray the plants regularly.
Another very powerful natural fungicide is horsetail (Equisetum arvense). In addition to being a diuretic, this herb is routinely used in organic farming, urban gardens, etc.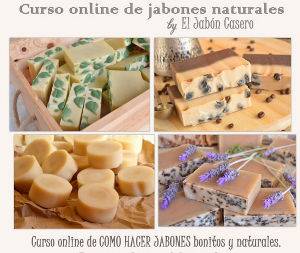 Homemade soap with spices
Without a doubt one of the best ways to take advantage of spices is to use them as ingredients for a homemade soap. Spices such as rosemary or clove are perfect for aromatic and natural soaps, sometimes even with exfoliating power.
But here we are not going to leave you any advice or recipe, I think it will be much better if you are directly guided by the experts. On Tati's blog, Homemade Soap, you can find all kinds of recipes, and even directly some course that will help you get started.
If you have any more ideas to take advantage of spices, be sure to send it to us , so that we can all share it.
Your comment has been sent successfully. Thanks for comment!
Leave a Comment
Facebook comments