The 6 most Christmas spices
When I think of Christmas, childhood memories inevitably come to me, when the whole family got together and shared some delicacy at the table, or when I was in the kitchen helping my mother to make different sweets or typical Christmas recipes (an authentic artist, my mother).
So, as it already smells like Christmas, we are going to share with you the 6 spices that, for us, stand out in most Spanish homes.
1. Cinnamon
How could it be otherwise, cinnamon is the spice most used at Christmas, not only present in desserts (better that of Ceylon) but it is also part of the Christmas decoration (for this the best Cassia), giving that homey look that many people take advantage of to make their candles and other decorations for the house.
Tip: Remember that if you are going to use cinnamon for your decorative projects, be it scented candles, soaps or sachets to flavor cabinets and drawers, take the cheapest cinnamon cassia.

Video on how to make a candle with cinnamon stick for this Christmas.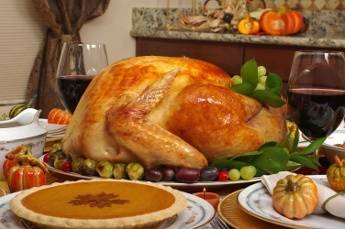 Spices that taste like Christmas
Here you can learn a little more about how to distinguish ceylon cinnamon from cassia cinnamon.
2. Anise
Anise is one of the kings of the Spanish Christmas tradition, who has not enjoyed a good donut, those they like to make so much our grandmothers?
Trick: For all of us who will spend this Christmas eating well above the recommended (it is what these dates have), an infusion of anise starry or green combined with chamomile is the best digestive we can find.
3. Orange blossom
When I was a child I dreamed of January 6, not only for the gifts but for the ROSCÓN. In my house my grandmother used to do it and it is without a doubt one of the richest things I have eaten in my life (why is it only enjoyed on these dates?).
We believe that the tradition of making the roscón at home, should return and with force. There are recipes that explain how to do it (our favorite is undoubtedly this), so we include the flower of orange blossom as one of the most representative spices.
Tip: It is very easy to make orange blossom water that you can then use to perfume the house (here you have an example of how to make orange blossom water).

4. Nutmeg
Another one of our favorites: it is used in biscuits, cookies and many other desserts. But the best thing about nutmeg is that it is also very digestive. A little bit of nutmeg added in a ginger tea will work miracles in our battered stomach. And a glass of warm milk perfumed with a little nutmeg, relax and prepare for a restful sleep.
5. Ginger
Our favorite tuber is not only used to make very typical gingerbread cookies at Christmas (recipes here, here and here), it is also a good digestive when taken infused in the form of tea. Although personally it makes me a little strong in flavor and I prefer to take it in the form of a cake or cookies.
6. Clove
Perfect match for cinnamon in some desserts, it also serves chewed to combat bad breath (due to its bactericidal effect, among others), something recommended before launching to kiss your family members when they ring the bell this year (preferably chew before taking the grapes just in case).
Your comment has been sent successfully. Thanks for comment!
Leave a Comment
Facebook comments